Innovative Technology For Heat Generation From Solid Fuels
Heat generating plants are required for the central production of heat fot hot water supply, space heating and/or industrial processes. The heat can be distributed to the consumer via district or local heating networks.
All LAMBION heating plants consist of:
Fuel supply and feed-in system
Heat Generation Component (Furnace and Boiler)
Flue Gas Cleaning System
Ash Removal System
Operation and Control Equipment

LAMBION heat generating plants are available in scalable performance ranges up to 50 MWth.
Nobilia Werke J. Stickling GmbH & Co. KG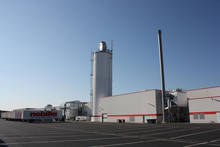 Heating the entire business with two Biomass Heating Systems.
Sector: Furniture Industry
Fuel: Sawdust and Shavings from Particle Board and MDF
Energy Source: Hot water
Capacity: 2 Systems each with 4,400 kWth
CO2-Reduction potential: 26,381 t/Year
Heating Oil Savings: 7.41 Million Litres/Year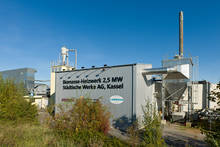 Berg Mantelprofilwerk GmbH
The biomass plant utilises solid, as well as dust-types fuels. The system was integrated into an existing heating network they heats both the production halls and the office complex.
Sector: Manufacturing of Wood Products
Fuel: Sawdust and Shavings from MDF
Energy Source: Hot water
Capacity: 1,100 kWth
CO2-Reduction potential: 3,298 t/Year
Heating Oil Savings: 0.93 Million Litres/Year