Technology for a hundred different fuel types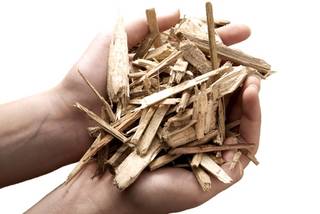 Fossil fuel reserves are a finite and precious resource, wherefore the use of solid biomass offers a sensible alternative.
LAMBION plans, designs and supplies solid-fired energy systems, accommodating the individual customer wishes and requirements.
Highly suitable fuels from solid biomass include landscaping residuals, nutshells, kernels and fruit pulp.
What makes the energy generation from these biomass fuels particularly valuable is the fact, that such material cannot be used for any other purpose, like food or other value-added products.
The LAMBION technology's uniqueness is attributable to the fact, that these solid fuels with their different properties, may they be dry or wet, coarse or fine are being used without additional, complicated preparation and converted directly into electricity or useful heat.
Energy production: efficient & ecological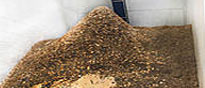 Energy production starts with a constant fuel supply.