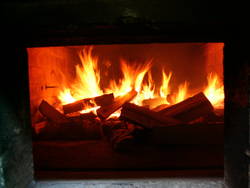 Usable solid fuels accumulate as waste products in industrial production processes, as we as in agriculture and forestry or municipal enterprises. They can occur in the course of the entire supply chain from production through to its disposal.
The advantage of these organic residues is, that they do not have to be purposely produced for energy generation and are therefore usually particularly cost-effective and not in usage competition.
Unlike fossil fuels, biomass and biogenic residues are renewable energy sources, which differ significantly in terms of their chemical and physical composition (especially water content, particle size, bulk density). These severely varying material properties place high requirements on the applied biomass technology. The biomass plant can only achieve a high efficiency and thus operate energy efficient and economical, if all system components are individually tailored and harmonized to one another.
With the proper combustion technology, it is possible to utilize materials like landscape maintenance residues, fruit and vegetable peels or cores, coal, shavings or wood chips for example as a low-emission and efficient fuels for the generation of heat and electricity. This energy can either be used on site or be fed into a district heating network or the public power grid.
What makes the LAMBION technology so special is the fact that multiple solid fuels, whether wet or dry, coarse or fine, can be used simultaneously.
The Biomass Archive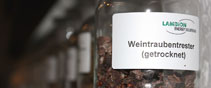 There are hundreds of types of biogenic fuel. Is your biomass material on the list?