Water, Steam or Thermal oil?
Production processes are always accompanied by the consumption of a significant amount of energy, particularly in the form of steam. Required is thermal energy for example securing that materials used in the production process do not deform, dry out or tear, as well as the space-heating of production facilities. An environmentally friendly and continuously secure supply is made possible with a biomass plant.
Depending on project conditions, different boiler systems based on various heat carriers such as water, steam or thermal oil may be used. Which particular solution is suitable and most economical depends on the unique requirements of the customer.
LAMBION Boiler Systems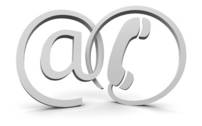 Are you interested in our Boiler Systems or have you any questions?
Then contact us:
Phone +49 5691 807-0
Fax +49 5691 807-138
office[at]lambion.de