Process Steam: Maximum Energy Efficiency
Process steam plants generate low-pressure or high-pressure steam for production processes. The generated steam is uesed for example for drying, heating, humidification or similar processes.

Especially in the food, pharmaceutical and paper industries as well as in breweries processes, steam is required in a precisely defined quality and quantity.

All LAMBION-Process Steam Plants consist of:
Fuel supply and feed-in system
Heat Geeneration Component (Furnace and Boiler, possibly Superheater)
Flue Gas Cleaning System
Ash Removal System
Operation and Control Equipment
LAMBION process steam systems are available in scalable performance ranges from up to 50 MWth.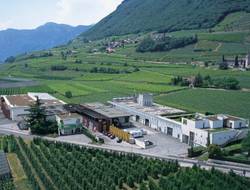 Roner AG
Biomass steam boiler system converts the residual grape marc to bio-energy without intermediate storage.
Sector: Distillery, Grappa, Fruit Brandies, Liqueurs
Fuel: Grape Marc, Aprocot Kernels, Olive Kernels
Energy Source: Saturated steam 3,2 t/h, 10 bar (145 psi)
Capacity: 2,200 kWth
CO2-Reduction potential: 6,595 t/Year
Heating Oil Savings: 1.85 Million Litres/Year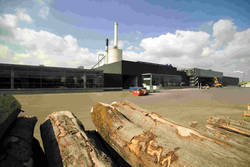 Pollmeier Massivholz GmbH & Co. KG
Biomass plant is heating the entire plant and supplies the steam and drying chambers with process energy.
Sector: Sawmill
Fuel: Production Residuals, Sawdust, Sander Dust, Bark
Energy Source: Saturated steam 12,3 t/h, 3 Bar (44 psi)
Capacity: 8,700 kWth
CO2-Reduction potential: 26,082 t/Year
Heating Oil Savings: 7.33 million Litres/Year