Clean Air Values
LAMBION supplies efficient components for flue gas systems, including flue gas ducts. For modern biomass plants, staying below the maximum limits of the TA Luft (Technical Instructions on Air Quality Control - Germany) goes without saying. Efficient flue gas filtration, which minimizes the discharge of dust and CO contributes significantly to this goal. Depending on the composition of the scattering load of a flue gas, a multi-cyclone, electrostatic precipitator, bag filter or flue gas scrubbers are being used.
LAMBION Flue Gas Systems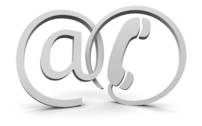 Are you interested in our Flue Gas Systems or have you any questions?
Then contact us:
Phone +49 5691 807-0
Fax +49 5691 807-138
office[at]lambion.de