Biomass Plants: Ecological, Energy Efficient and Profitable (Groß-Klein)
Partners for end-to-end biomass heating
We are your partner from the initial feasibility analysis throughout technical design, the business plan all the way to plant to operation and service. Based upon long-term national and international cooperation, we can also offer our assistance in project development and financing and even to participate as investors, if required. With being a member of the NRGgroup we create a network for the design, manufacture, operation and service of turnkey power plants around the world.
Wilke AnlagenService GmbH
Auf der Walme 1
34454 Bad Arolsen
Germany
Tel. +49 5691 911053
Fax +49 5691 911054
info[at]wilke-technik.de
www.wilke-technik.de
-> Service and component manufacturing for combustion plants


Dampfkesselreinigung Michael Schönbein
Rubinstr. 24
33739 Bielefeld
Germany
Tel. +49 521 390442
Fax +49 521 390564
office[at]dampfkesselreinigung.de
www.dampfkesselreinigung.de
-> Cleaning of steam boiler systems
H&W Biogenics Ltd.
Office Ireland:
2 Dukestown Lane
BT66 8TB Craigavon, NI
Irland
Tel. +44 775 222 3135
Büro Kanada:
16223 101 Street
T5X 5A3 Edmonton, Alberta
Tel. +1 780 908 6905
harry[at]biogenx.ca
http://www.biogenx.com/http://www.biogenx.com/www.biogenx.ca
-> Distribution partner Canadian and Irish market




Lambion-Customers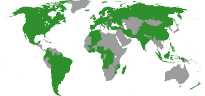 We have implemented projects in 72 countries; here we will present a selection of them.