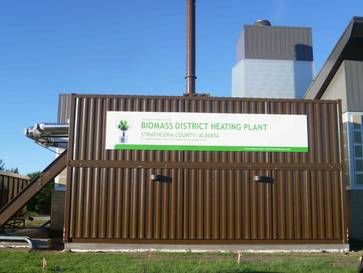 All LAMBION products are designed to allow installation in mobile container plants. The configuration of a heating plant or power plant provides several advantages. By assembling the unit as a container system standardised system modules including the feed in system can be pre-installed, ready for operation.
To make furnace and boiler operational, they simply need to be connected to any existing and assigned building and commissioned.
With these container plants any architectural or appearance requirements and wishes do not need to be neglected, ad depending on the individual application the container can be made from wood, steel or concrete and if desired can even be disguised visually by using facade panels or wood sidings.
Strathcona County (CA)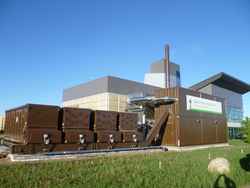 The mobile heating system is an important part of the energy supply in Sherwood Park.
Sector: Local Government and Public Utilities
Fuel: Wood Briquettes, Wood Chips and Landscaping Residuals
Energy Source: Hot water
Capacity: max. 840 kWth
CO2-Reduction Potential: 2.518 t/ Year
Heating Oil Savings: 0,71 Mio. Litres/Year
Lambion-Customers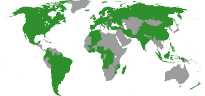 We have implemented projects in 72 countries; here we will present a selection of them.