Efficient technologies for electricity generation from biogenic wastes
The generation of electricity from renewable energy sources is a globally declared environmental and energy policy objective.

LAMBION-Power Generation Systems are designed on the basis of the cogeneration (CHP) principle, therefore simultaneously generating useful heat and electricity from the same fuel source. The heat can be used directly from the combustion process in local industry or heating networks- the electricity produced can be distributed via the grid or sold to contractors.

All LAMBION Power Plants consits of:
Fuel supply and feed-in system
Heat Generation component (Furnace and Boiler)
Flue Gas Cleaning System
Ash Removal System
Turbine
Operation and Control Equipment

LAMBION-Power Generation Systems are available in power classes from 0,15 MWel to 10 MWel.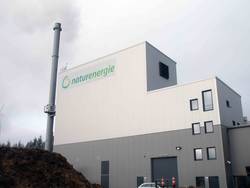 Biomasse Heidenrod GmbH & Co. KG
The "Nature Energy Park" supplies the neighbouring community Bad Schwalbach with power via the public grid.
Sector: Waste Management
Fuel: Landscaping Residuals
Energy Source: Saturated steam 11 t/h, max. 62 Bar (900 psi)
Capacity: max. 9.000 kWth, 3.000 kWel
CO2-Reduction potential: 26,981 t/Year
Heating Oil Savings: 7.58 Million Litres/Year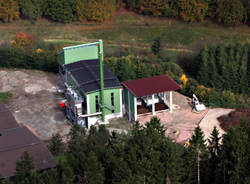 BMV Waldeck-Frankenberg mbH
Cogeneration plant for recycling the resulting biomass. The electricity generated is fed into the public grid and remunerated according to EEG.
Sector: Local Government and Public Utilities
Fuel: Wood chips from landscaping work, tree top remains
Energy Source: Superheated steam 4 t/h, max. 29 bar
Capacity: 770 kWel (max. 2,500 kWth)
CO2-Reduction Potential: 15,100 tons/year
Heating Oil Savings: 1.7 million liters/year